Huge Enrollment
On the 6th November the squadron Padre formally enrolled 14 new cadets into the 2410 fold. This has been our largest intake for a few years and shows that our squadron is very much back in the ascendance. The new building and facilities it offers are now making a real difference.
Our Padre led a short enrolling service and ended with a moment of remembrance for the fallen reading out names of local people that have lost their lives through conflict.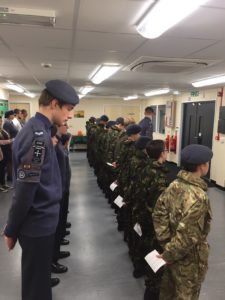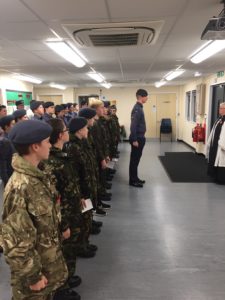 We'd like to offer a very warm welcome to our new cadets, this is the start of new and exciting experiences. Our advice is to embrace it and take every chance you get. We look forward to seeing you grow through the ranks gaining knowledge and life experiences along the way.
CI Webb