Youlbury Camp November 2018
This weekend our cadets had a laid back taster of some greens and leadership exercises. They started in the morning with orienteering around the area as a way to familiarise themselves, then after a lunch on to designing and building bottle rockets that has to transport an egg into the air and back down safely. Finally they had the opportunity to put into practice the camouflage and concealment techniques they've learned by building improvised shelters in the woods to hide themselves from other staff members that were looking for them. The evening closed with all the burgers and sausages you could ever eat and an epic Jenga championship.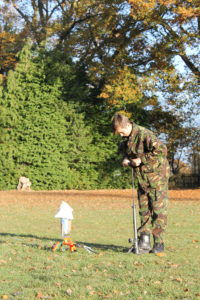 Sunday found the cadets having a huge full english breakfast then heading to the wing activities centre for archery and the steps for those who haven't completed first class to do so.
Click here for photos of the weekend https://2410.aircadets.tv/youlbury-camp-nov-2018/
All in all a judging by the smiles i think its safe to say everybody enjoyed themselves.
CI Webb